The ProtechDry® patented technology has been tested by different accredited institutions. Laboratory tests have confirmed the efficacy of ProtechDry® in terms of liquid absorption and complete neutralization of odours.
Four layer absorbent area exclusive to ProtechDry®, can retain up to 3 oz. of liquid without any contact between the urine and the skin.1


100% EFFICIENCY IN THE ABSORPTION OF LIQUIDS.
Total absorption and liquid transfer (100% efficacy up to 2.5 oz., saturation at 3 oz.) to the inner layers, while keeping the layer in contact with the skin completely dry. 1


FULL NEUTRALIZATION OF ODORS.
Immediate and full complete neutralization of odors associated with urine (ammonia) and genital secretions when compared with a sample of normal fibers. 2,3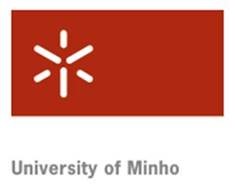 1 Boxer absorption capacity test for mild incontinence (comparative box test). University of Minho, Guimarães: November 2011.
2 Japan Synthetic Textile Inspection Institute Foundation.
3 Clinical Data and Risk Analysis. University of Minho, Guimarães: September 2011.